As I go to Rome for Bishop's School I don't hope to have the chance to greet the Holy Father in the informal way that this picture suggests. But he may surprise me as he has surprised the world.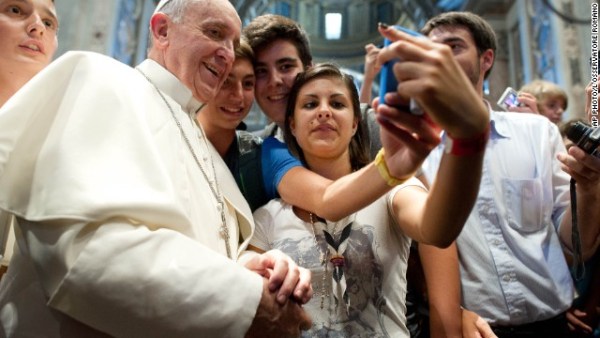 Please know that you will be in my prayers as I visit Rome.
God bless you, Bishop Strickland
---
Bishop Strickland

Bishop Joseph E. Strickland was named the fourth bishop of Tyler in September of 2012 by Pope Benedict XVI. Prior to being named bishop, he served a number of roles in the diocese, including vicar general, judicial vicar, and pastor of the Cathedral parish. He was ordained to the priesthood in 1985.