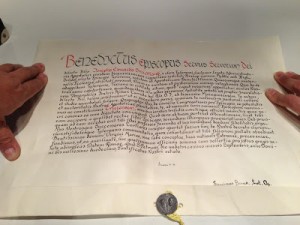 I offer this letter as a more in depth consideration of point number one as expressed in the Pastoral Letter I issued on August 22.
Let us rejoice to know the Church that Jesus Christ established and do our best to live as holy members of the Bride of Christ.
Sept 5, 2023 Pastoral Ltr 2.pdf
---
Joseph Strickland

Bishop Joseph E. Strickland was named the fourth bishop of Tyler in September of 2012 by Pope Benedict XVI. Prior to being named bishop, he served a number of roles in the diocese, including vicar general, judicial vicar, and pastor of the Cathedral parish. He was ordained to the priesthood in 1985.