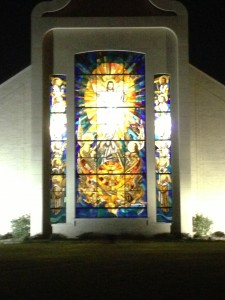 Six Essential Statements of our Catholic Faith
The Catholic Church is guided by truth that God has revealed to humanity through His Son Jesus Christ and the doctrine of the Church protects us from natural errors that arise in human culture. Allowing these errors to go unchecked has devastating consequences for Christian life.
Modernism is the term that captures the spectrum of these errors in our present world. Pope Saint Pius X addressed these errors in the early 20th Century in his encyclical Lamentabili sane in 1907.
The constant vigilance of the Church from her beginnings in the 1st Century and the rigorous conservation of the truth revealed to us by God constitute her fundamental duty to defend and transmit the doctrine of the faith without compromise or any diminishing of their force.
The absolute duty of the Church to guard Orthodoxy is expressed in 1 Timothy 6:20 and 2 Timothy 1:14 "Guard the deposit entrusted to you". St. Paul gives this unequivocal significance in Galatians 1:9 "If anyone preaches to you a gospel other than the one that you received, let that one be accursed". To fail to fulfill this duty is an absolute betrayal of Christ and His Church.
The teachings of the Catholic faith were not invented by the Church, they are a gift divinely revealed and ultimately completed by Jesus Christ Truth Incarnate. The Church receives the treasured truth of the faith and has the grave responsibility of guarding it, witnessing to it, mediating it, and deepening her understanding of it.
The joyful responsibility of the Church, the Bride of Christ, is stubbornly, uncompromisingly, and vigorously to conserve the Truth she has received and transmit this Truth, ever ancient, ever new, to every generation. The world has and will label this as intransigent and outdated, but when the world urges an easier, more relevant approach She must respond with Apostolic fervor, we cannot. Acts 4:20 "It is impossible for us not to speak about what we have seen and heard".
---
Bishop Strickland

Bishop Joseph E. Strickland was named the fourth bishop of Tyler in September of 2012 by Pope Benedict XVI. Prior to being named bishop, he served a number of roles in the diocese, including vicar general, judicial vicar, and pastor of the Cathedral parish. He was ordained to the priesthood in 1985.