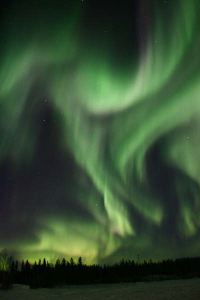 SPIRITUAL COMMUNION

We are going through a very difficult time as the coronavirus spreads. Many activities and events, including liturgical services are cancelled in Churches around the country. Our Bishop, Most Reverend Joseph Strickland, has advised those who are uncomfortable in groups because of the threat of corona virus to stay home. He has also dispensed them from their Sunday obligations.
Bishop Strickland also suggested that "those who do not attend mass should, if possible, devote some time to prayer and make a spiritual communion" (Bishop's message dated March 10, 2020). I have often been asked what a spiritual communion was and how one could make a spiritual communion. I hope the following information helps in understanding and appreciating the devotional practice of "Spiritual Communion".
The Catholic Church has always encouraged the faithful to receive Holy Communion frequently, if not daily. Today, the normal opportunity to receive communion comes at daily Mass. In the past, communion was given before and after Mass for those who couldn't attend the whole Mass and taken to those who were unable to come to Church.
When we cannot make it to daily Mass, however, we can still make a spiritual communion, in which we express our faith in Christ and in His Presence in the Eucharist, and we ask Him for real communion with him, to unite Himself with us. Spiritual communion gives us a greater awareness of God's presence in our lives and increases our faith in the Real Presence. So, the more we spiritually communicate, the more united we become with Christ.
You may use the following text as a form (a sample) of spiritual communion. You can memorize it or use it as a guide to offering your own act of spiritual communion in your own words.
My Jesus, I believe that you are present in the most Blessed Sacrament. I love You above all things and I desire to receive You into my soul. Since I cannot now receive You sacramentally, come at least spiritually into my heart. I embrace You as if You have already come and unite myself wholly to You. Never permit me to be separated from You. Amen. (St. Alphonsus Liguori in the 18th century)
St. Thomas Aquinas once defined a Spiritual Communion as "an ardent desire to receive Jesus in the Most Holy Sacrament [in Communion at Mass] and in lovingly embracing Him as if we had actually received Him."
You can make a Spiritual Communion such as the one below during Mass, or before the Blessed Sacrament, or at home or anywhere else where the Spirit moves you.
Oh Jesus, I turn toward the holy tabernacle where You are present, hidden in the sacred host for love of me. I love you, O my God. I cannot receive you in Holy Communion today. Please come, Lord and visit me with Your grace. Come spiritually into my heart. Purify it. Sanctify it. Make it like Your own. Amen.
Lord, I am not worthy that Thou should enter under my roof, but only say the word and my soul shall be healed. (Unknown source)
Remember that you can "turn toward the holy tabernacle" and receive Jesus in your heart from anywhere you might happen to be, at any time, day or night!
You may also use the following prayer.
Lord Jesus, I believe in your real presence in the Eucharist, the Sacrament of the Altar. I place myself in your presence and adore you, worship you and glorify you. I am unable to receive you in Holy Communion at Mass today. I hunger and thirst for your way, your truth and your life. Come into my heart Lord and satisfy my hunger and quench my thirst. Bless me that I may give witness to your presence in my life. Amen. (Fr. Gus)
St. Jean-Marie Vianney, a French priest, famous for converting countless souls to Christ in his parish of Ars in the 19th century, once said "When we feel the love of God growing cold, let us instantly make a Spiritual Communion. When we cannot go to the church, let us turn towards the tabernacle; no wall can shut us out from the good God." We can indeed be grateful for that!
Fr. Gus Tharappel, msfs
---
Bishop Strickland

Bishop Joseph E. Strickland was named the fourth bishop of Tyler in September of 2012 by Pope Benedict XVI. Prior to being named bishop, he served a number of roles in the diocese, including vicar general, judicial vicar, and pastor of the Cathedral parish. He was ordained to the priesthood in 1985.